What is a Subscription Database?  Why is it better than Google?
A subscription database is a searchable collection of media.  Rather than a general search of the entire web with search engines like Google, Yahoo, and DuckDuckGo, (which will contain information from ANY/EVERY source whether or not it is an opinion, fact, valid, accurate or true) subscription databases offer access to archives by trusted journals, science magazines, educational media companies and institutions.  This means that you are much more likely to be able to find the information you want more efficiently and with greater reliability than the World Wide Web.
Of course a good researcher ALWAYS checks their information for reliability but checking content from a quality, unbiased source is much easier.
LEARN 360 provides access to a web-based digital video library comprised of thousands of K-12 videos, video clips, newsreels, audio and video speeches, still images, and audio files.
---
The World Book web site offers an encyclopedia, dictionary, atlas, homework help, study aids, and curriculum guides.  In addition there is a section designed for science research, social studies research, history timeline creation tools, pre-reader games and learning activities and advanced tools.
---
(1st-3rd) Kids Info
Bits is an exciting resource designed for novice information seekers. Kids InfoBits organizes resources into a database that addresses the different ways that kids conduct research – and makes it fun in the process.
---
With National Geographic Kids you can play games, watch videos, learn about animals, and places, and get fun facts.
---
(4th-12th) Gale PowerSearch helps researchers save time through a streamlined interface that makes general and advanced searching efficient and productive.  Science journals, multimedia, industry publications and newspaper and magazines are all a part of this MOTHER-OF-ALL databases.
---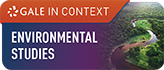 GREENR provides different types of content that covers topics that are related to Environment, Energy, and Natural Resources and spans across Academic Journals, Reference Materials, News, Case Studies, Government Reports, Technical Reports, Associations, Country Profiles, and Industry Reports. The content is available in many different formats that include contextual multimedia and interactive maps.